Bio
Michael James Wheeler is a singer-songwriter originally hailing from Vermont. With stints in Montreal, New Zealand, Augusta, GA, Key West, Colorado, Wisconsin, and Kentucky-- where he was called "hands down, one of the finest WKY singer-songwriters going at the moment" (News4U, 2017)-- Wheeler now calls Nashville home.
Mike's debut LP, Roll Another Dime, produced by Grammy-winning studio engineer, Rob Eaton, was released by Pacific Records in March of 2022. The record features appearances by Adam Chaffins, Todd Smallie, Rob Eaton Jr., and Sierra Ferrell.
2017 marked Wheeler's solo debut with Sunbeams All Twisted-- a mostly stripped-down acoustic collection of Michael's lyric-heavy Americana numbers. The 7-song EP features accompaniment from award-winning New Zealand fiddler, George Jackson, and Vermont pedal steel heavyweight, Brett Lanier (The Barr Brothers). It's a personal, folky offering, both gritty and precise, pulled from a deeper catalogue that runs the gamut from honky tonk to haunted blues, with remnants of the bluegrass on which he cut his teeth touring in string bands.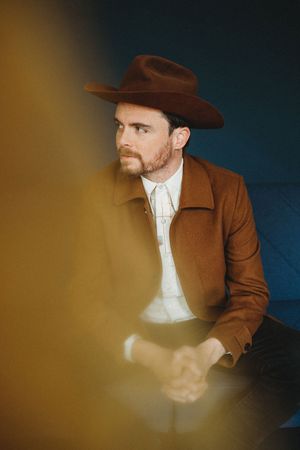 This release was followed by a collaborative digital EP, The Countin' on you Sessions with Rachel Baiman in 2020.

After a stint with Chris Henry & The Hardcore Grass in 2015, "Wheeler – the kind of road dog troubadour of yore" (Maximum Volume, 2020) -- spent the better part of 3 years touring non-stop, mostly solo, before settling back into Nashville life in 2018. He recently opened for James Taylor & Jackson Browne in San Diego, and has appeared before contemporary Americana heavyweights Nikki Lane, Tyler Childers, & Kelsey Waldon. 
In recent years, Mike has performed at Folk Alliance International, ROMP, Maverick Festival (UK), Dark Songs, Aiken Bluegrass Festival, The Frendly Gathering, IBMA: World of Bluegrass, Steelbridge Songfest, and countless clubs, pubs, living rooms, and dives, paving his grassroots DIY. He has toured nationally and abroad with Crying Wolf, Gold Town, The Red Valley Flyers, Dyer Hill, and The Hardcore Grass, collaborating with members of Pokey LaFarge, Hackensaw Boys, Peter Rowan Bluegrass Band, The War & Treaty, and many others along the way. 
Some of Michael's co-writing credits include Tammy King (The Steel Drivers), Noel McKay, Brennan Leigh, Rachel Baiman, Daniel Donato, George Jackson, Geri X, Ellie Buckland (Lula Wiles), Lydia Luce, Tony Martinez, & James Hall (Pleasure Club).
Roll Another Dime available now everywhere music is streamed and downloaded 

.